ZDRAVI DORUČAK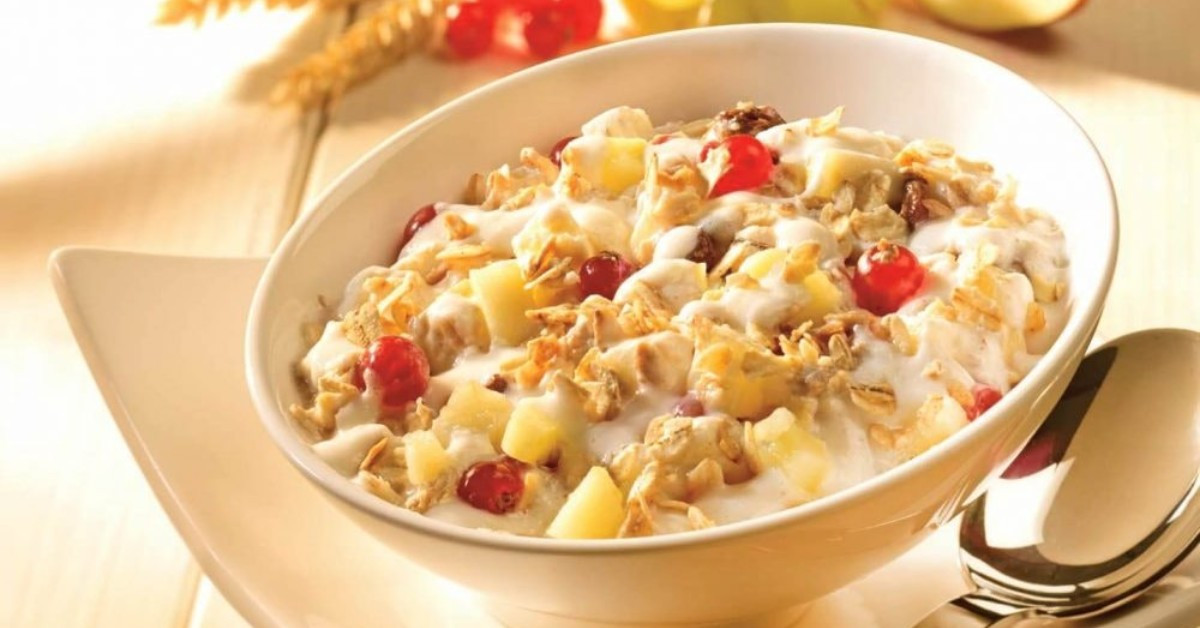 Doručak je najvažniji obrok u danu jer tijelu osigurava energiju potrebnu za dan koji je tek počeo.
Veliki broj ljudi ne planira doručak pa ga ili uopće ne konzumiraju ili do ručka pojedu i više nego što su mislili te time s vremenom dobiju višak kilograma.
Najčešći razlozi preskakanja doručka su navike, premalo vremena, stres, nedostatak energije i pospanost ili bezvoljnost nakon buđenja.
Upravo zbog toga doručak bi trebao biti izbalansirani da u tijelo unesete sve potrebne hranjive tvari, a jednako je važan i za djecu kao i za odrasle.
Ujutro veliki broj ljudi samo popije kavu, a na doručak kako kažu: "Zaborave."
Znanstveno je dokazano da odrasli koji imaju dugoročnu naviku izostavljanja doručka obično imaju višu razinu kolesterola i inzulina u krvi što s vremenom počinje predstavljati ozbiljan zdravstveni problem.
Iz tog razloga, ukoliko tražite ideju za brzi i zdravi doručak u nastavku Vam donosim prijedlog za ovaj važan obrok u danu, a sve što Vam je potrebno je:
2 decilitra jogurta

30 grama zobenih pahuljica

30 grama Whey proteina  ( jedna mjerica )

8 grama Chia sjemenki

8 grama pistacija

8 grama listića badema

1 breskva ili nektarina
U zdjelici izmiješate jednu mjericu odnosno 30 grama Whey proteina po želji, 2 decilitra jogurta, 30 grama zobenih pahuljica i 8 grama Chia sjemenki.
Zatim to ostavite da odstoji oko 10 minuta, a za to vrijeme narežite breskvu ili nektarinu na manje komadiće.
Nakon toga dodate voće u zdjelicu u kojoj se već nalazi mješavina gore navedenog te sve posipate sa 8 grama listića badema i 8 grama pistacija.
​
 Vrijeme pripreme: 12 minuta
U ovom obroku u organizam ćete unijeti 28 grama ugljikohidrata, 14 grama masti, 
34 grama proteina, 0,026 grama soli i 2 grama šećera odnosno, sveukupno, 398 kalorija.
I to je to. Brzo, zdravo, ukusno i hranjivo.