Svima poznat, slanutak glasi kao vlaknima i proteinima bogata namirnica. Ova ukusna mahunarka dobra je za probavu te se često koristi u kuhinji i prehrani diljem svijeta. Stoga nije čudno da se slanutak koristi u razno raznim jelima – od juha, salata, popularnih humus namaza, glavnih jela, pa sve do zdravih međuobroka… Ipak, u manjem broju slučaja slanutak će poslužiti kao (glavni) sastojak deserata! Iako je nekima pomisao na "slatki slanutak" još uvijek začuđujuća i nespojiva – sve je više recepata koji će vrlo lako pobiti to mišljenje ?
U nastavku slijede 3 moguća načina kako napraviti slanutak "na slatko".

1. Muffini od slanutka
Sastojci:
½ šalice kikiriki maslaca

¼ šalice meda

2 žličice ekstrakta vanilije

2 žlice sitnih zobenih pahuljica

cimet, sol, prašak za pecivo
Upute:
Blenderom ili štapnim mikserom usitniti slanutak u smjesu što sličniju pireu pa polako dodavati ostale sastojke i miksati – sve dok svi sastojci ne budu umiješani u jednoličnu smjesu. Smjesu, koja će biti pomalo "ljepljiva" i teška za rukovanje, uz pomoć dvije žlice rasporedite u kalupe za muffine (prethodno nauljene ili obložene košaricama za muffine) i pecite 20 minuta na 180°C.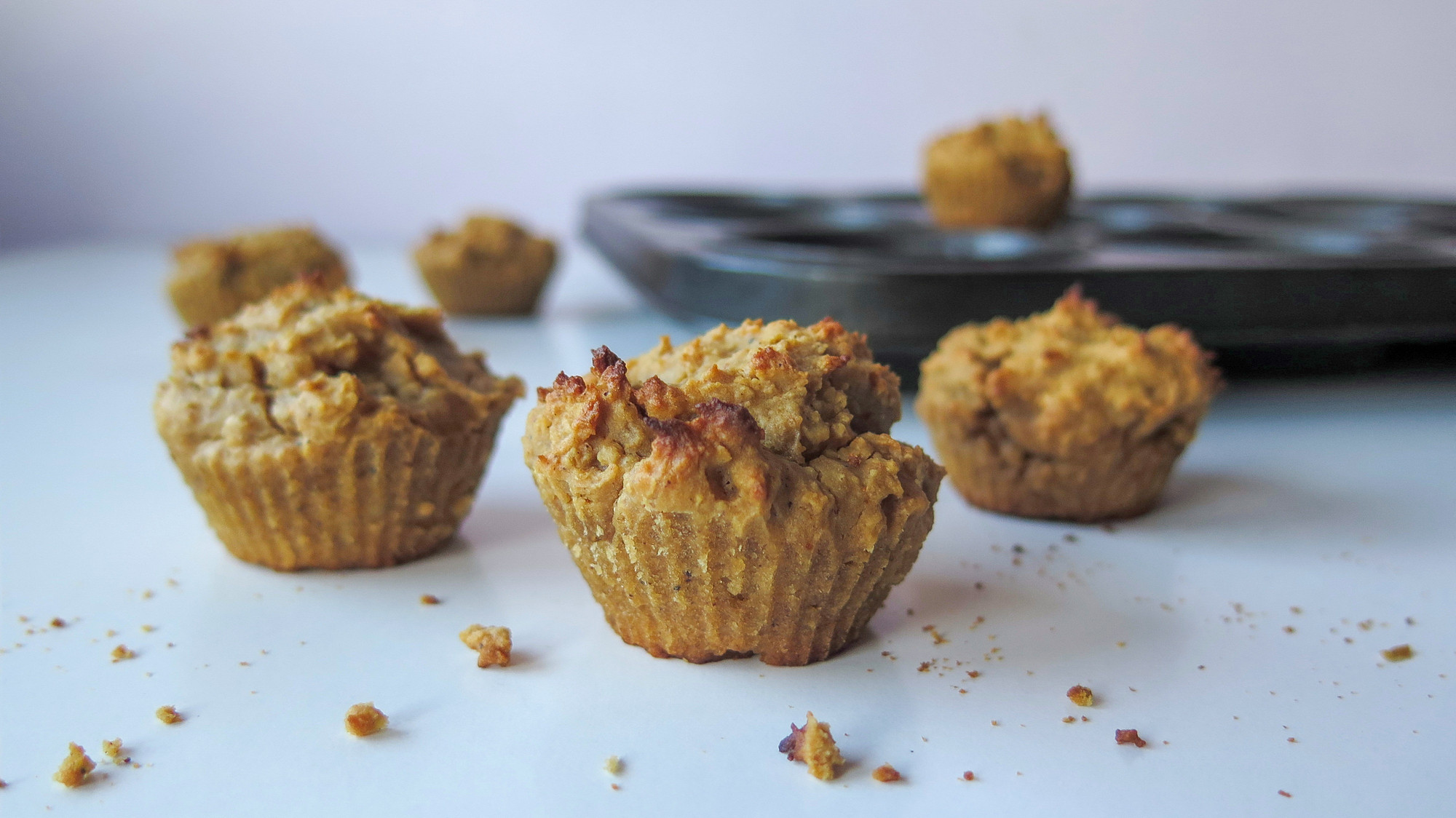 2. Palačinke od slanutka i borovnica
Sastojci:
160g slanutka

115g grčkog jogurta

80g meda

120g brašna

1 žličica praška za pecivo

2 jaja

120g borovnica

kokosovo ulje (za pečenje)
Upute:
Štapnim mikserom ili blenderom usitnite slanutak (u smjesu što sličniju pireu), pa dodajte jogurt, jaja i med te zajedno miksati. U drugoj posudi pomiješati brašno i prašak za pecivo te ih dodajte u smjesu od slanutka. Na kraju pažljivo umiješajte borovnice i pecite na kokosovom ulju i laganoj vatri.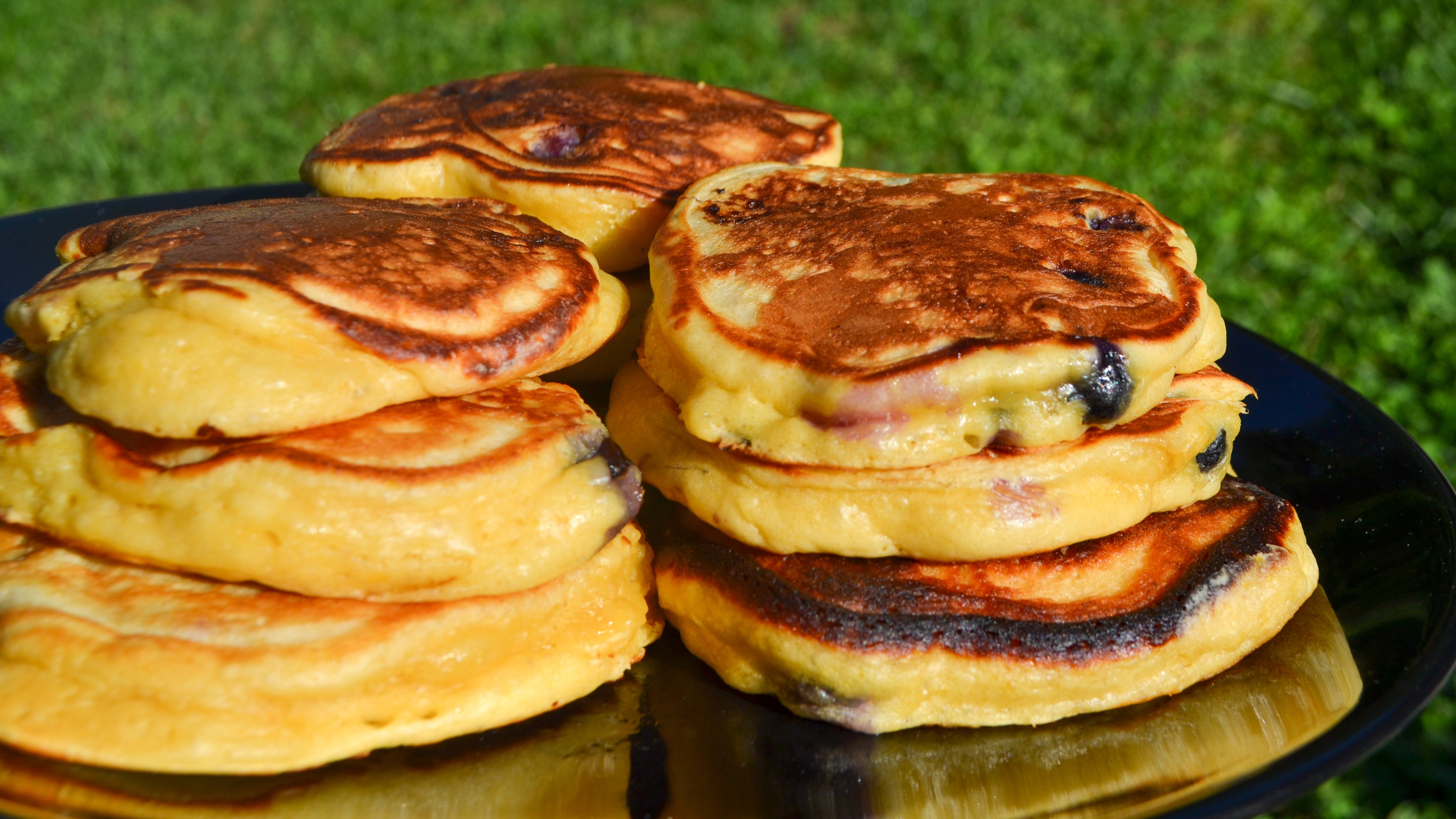 3. Zapečeni čokoladni slanutak

Sastojci:
​240g slanutka

70g tamne čokolade
Upute:

Slanutak raširiti na papir za pečenje i zapeći u pećnici na 200°C otprilike 20 minuta. Za to vrijeme, tamnu čokoladu (kod mene 70% kakaa) otopiti na pari. Zapečeni slanutak umiješati u otopljenu čokoladu, pa žlicom oblikovati "grudice" na papiru za pečenje. Po želji na vrh dodati kokos i pustiti u frižideru dovoljno dugo da se stvrdne.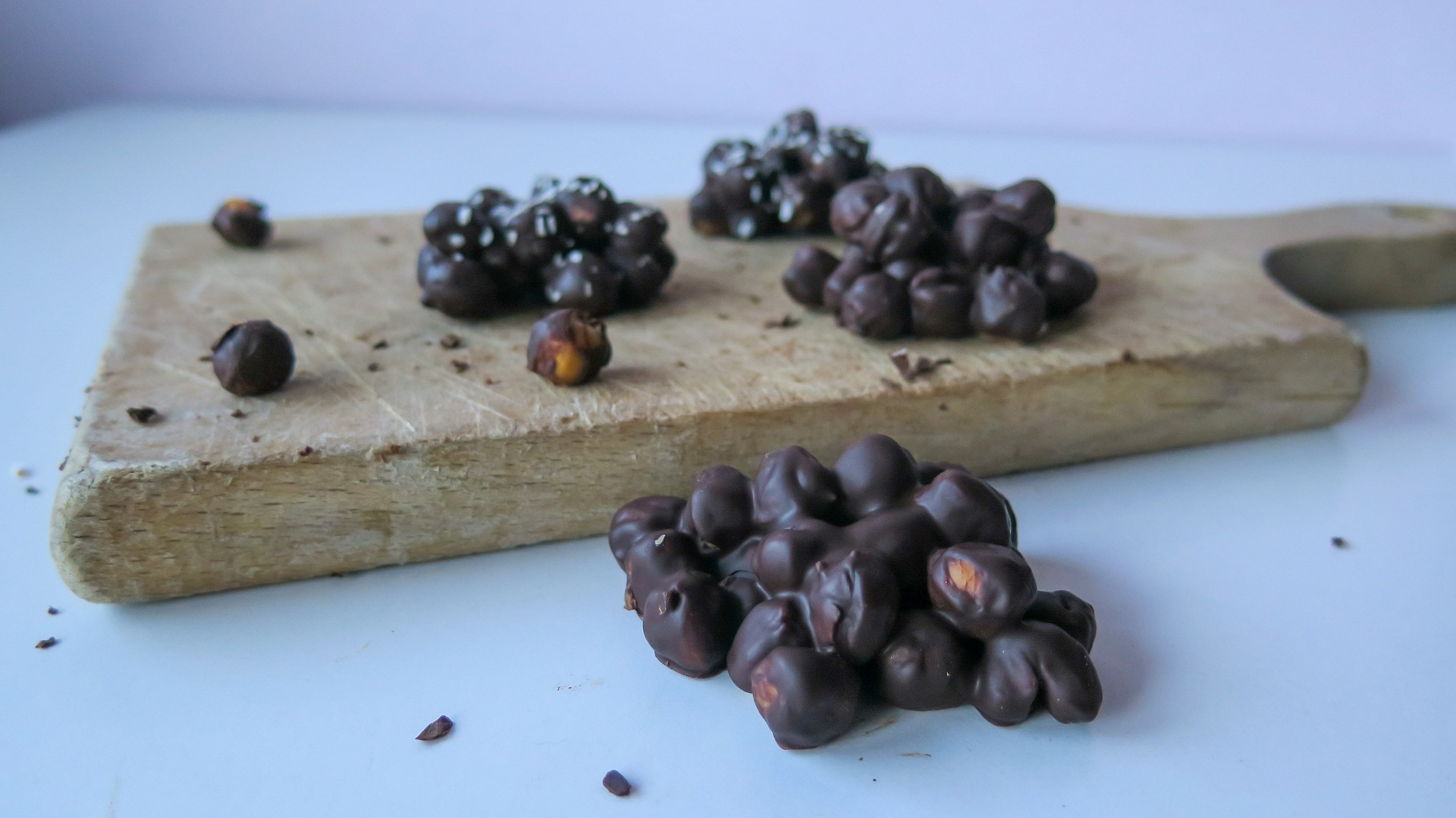 Dobar tek ?​