Teško je pronaći osobu kojoj riječ "nutella" ne izmami osmjeh na lice, no jeste li znali da uz samo 5 sastojaka i nekoliko u svega minuta u svojoj kuhinji možete sami napraviti jednako ukusnu imitaciju ovog legendarnog čokoladnog namaza? Zvuči odlično, zar ne?!
Sastojci koje ćete koristiti su lješnjaci, datulje, med (ili javorov sirup), kakao prah i mlijeko.

Sastojci:
150g zapečenih lješnjaka


5 datulja bez koštica

75g meda ili javorovog sirupa

4 žlice kakaa

cca ¼ šalice mlijeka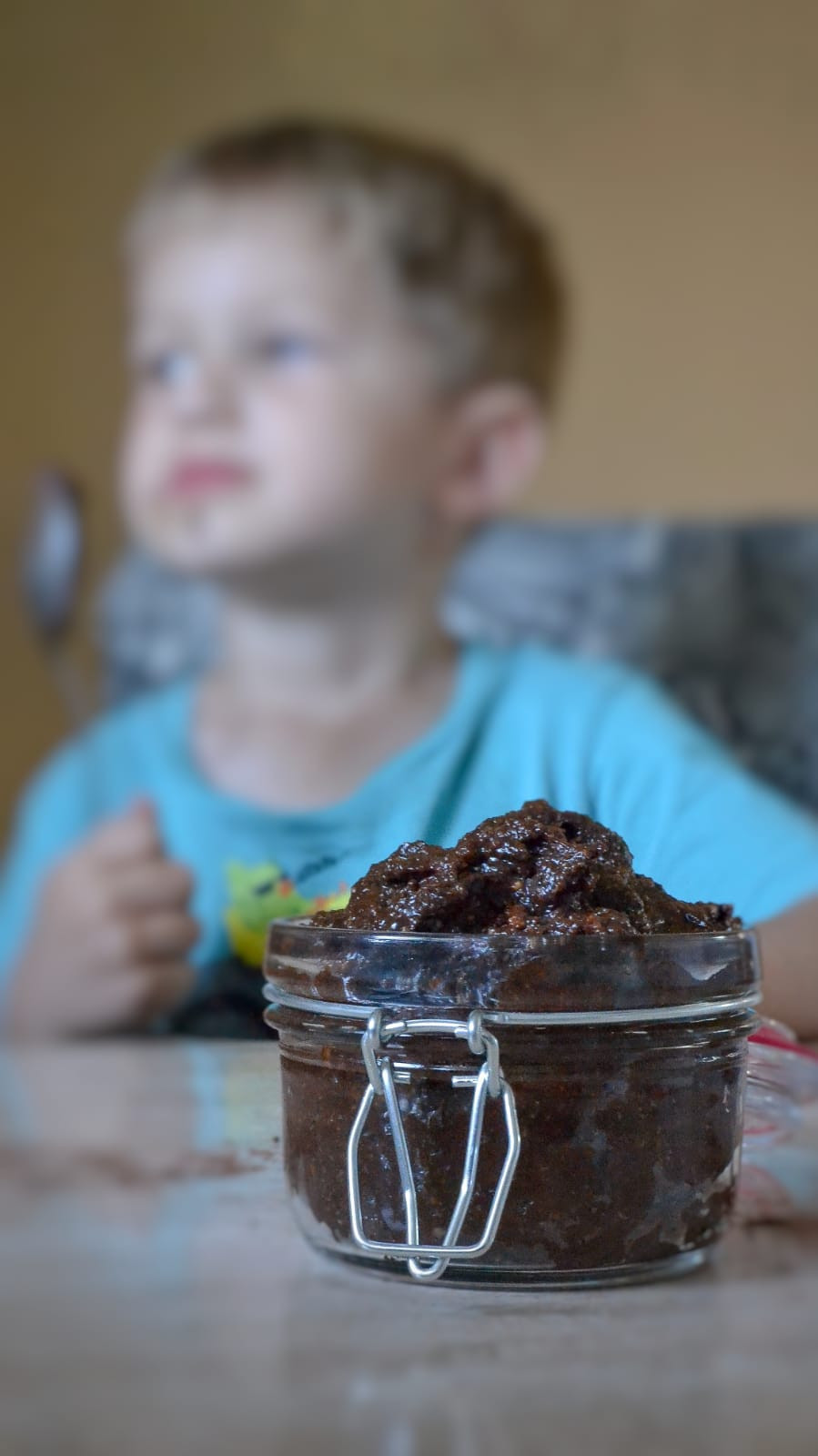 Prije svega, lješnjake je potrebno zapeći. To ćete vrlo jednostavno napraviti tako da ih raširite na papir za pečenje te stavite u pećnicu otprilike 10-15 minuta na 180°C. Oprezno, da ne zagore – postat će gorki i neće biti ukusni! Kada su lješnjaci pečeni - svi sastojci su spremni. Ono što vam sada treba jest malo kvalitetniji blender/mikser/"food processor" koji će samljeti i spojiti sve sastojke (ako nemate dovoljno jak uređaj koji bi to mogao napraviti – ručno sasjeckajte lješnjake i datulje na manje komadiće, pa će ići lakše i u uređajima koji nisu toliko snažni).
Sve sastojke ubacite i "blendajte" zajedno dok ne dobijete glatku i mazivu teksturu, odnosno nutellu! Mlijeko dodajte malo po malo, do željene teksture i gustoće – možda ćete htjeti staviti nešto manje ili više mlijeka nego što je navedeno u receptu. Ako preferirate sitne komadiće lješnjaka, slobodno nutellu možete završiti u toj fazi blendanja, ili naknadno dodati sjeckane lješnjake – ovisi potpuno o vaših željama. Kada ste zadovoljni teksturom i gustoćom, nutellu prebacite u staklenku ili posudu koju možete dobro zatvoriti i vaša nutella je spremna za konzumiranje.
Čak i najmlađi bit će oduševljeni ovim slatkim receptom, a nutella vam ujedno može poslužiti i kao kreativan i ukusan dar za bližnje.

Dobar tek ?